Isle of Tiree Trip - July 2018 (Diary Entries)
Click on the dates, below, to read the diary entry:
All the pupils and staff are having a lovely time at Tiree.
7:30am - springing out of bed ready for the day

9:30am - Body boarding at Balephuil beach

1pm - Lunch

2pm - Visit to Ben Hynish and neighbouring beaches

6pm - Dinner

7pm - walk to Happy Valley, shell finding and exploring


Quotes of the day
1) I really like Mr Price, but he is a bit of a donut when he is in maths.

2) Staff: watch Jayson he can be a bit of a nosey-parker
Jayson: Ooooo, yes I can be!

3) My wetsuit is so tight there is no chance of water entering it

4) Pupil 1: Are bulls born with metal rings in their noses.
Pupil 2: Of course not, it is just for style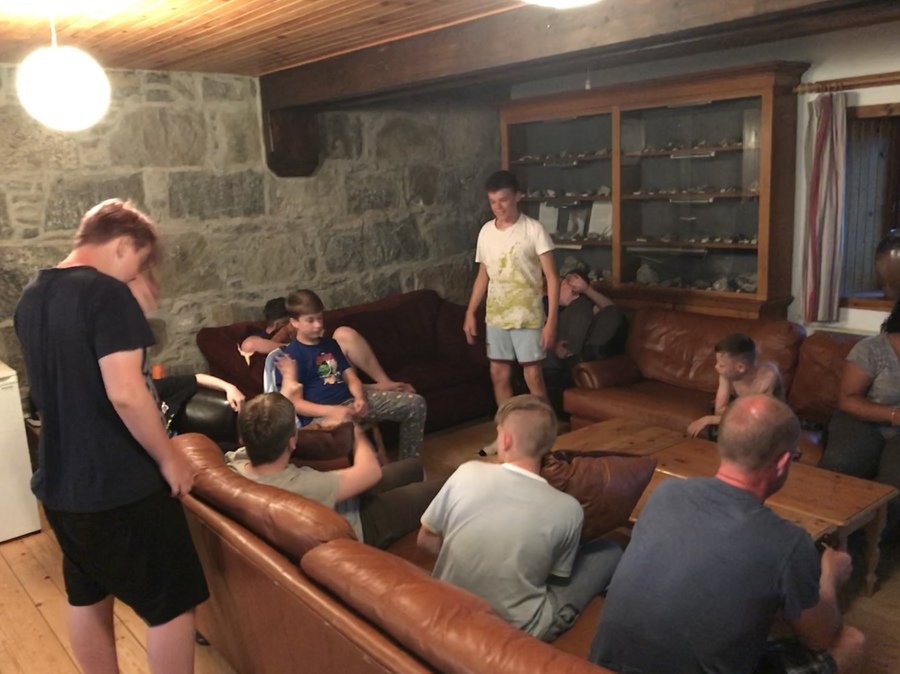 After breakfast, straight down to Loch Bhasapoll for our windsurfing session with Wild Diamond.

2pm - A trip to The Maze beach, swimming, relaxing, and hiking

7pm - After dinner, half the group watched the World Cup semi final, while the other half visited Gott Bay for a walk and to kick a football

9pm - An impromptu music sing-a-long

Another fun day, the boys want to stay for another week. Tomorrow, more body-boarding, kayaking and England winning to cap off a great week!


1) Pupil 1: Are you going to bed?
Pupil 2: I ain't going to bed with this music going on!!!

2) Is this Tina the Turner?

The week-long Tiree trip will involve an 8-hour mini bus ride to the town of Oban, on Scotland's west coast. The party will be leaving from the school on Sunday 8th July so we can take the early ferry out to Tiree on the Monday morning. This in itself is a four-hour sea journey.
Once on the island, we will stay together and have exclusive use of Alan Stevenson House where we will lodge for the entire week. The island itself which is often described as the 'Hawaii of Scotland' offers extensive sandy beaches and an array of outward bound activities.

We are very much looking forward to this fantastic experience.
Any questions? Please see our frequently asked questions page.

For any further questions or queries, please do not hesitate to contact Mr White, who will be going on the trip.

For any emergencies, during the trip, please call 0121 748 9760 during school hours (8:30am-4pm). If you require an 'out of school hours' emergency contact then please click here.